Indy Grant Seeking Organizations Visit Junior League of Indianapolis Community Open House
The Community Council hosted its second annual Community Open House event on August 8, 2019, and invited non-profit organizations to learn about the various grant and volunteer opportunities JLI offers. Nearly 40 charity representatives from around 35 charities attended the event. "[I] had a great time," noted Sierra Jones of The Children's TherAplay Foundation, Inc. on her post event survey. "We really got some helpful information. Well worth coming."
The open house style of the event allowed representatives to move through five "conversation stations" as they desired, each with at least five League members from the Community Council present. These stations included community volunteerism (led by Community Impact Project and Around the Community committee chairs and members), grants, JLI strategic initiatives (including diversity and inclusion), JLI history, and strategic community partners (including Patachou Foundation and Arts for Learning).
Karen Maginn of Indy Women in Tech said "I learned more about Junior League and was impressed," in a follow-up email to the Grants Committee.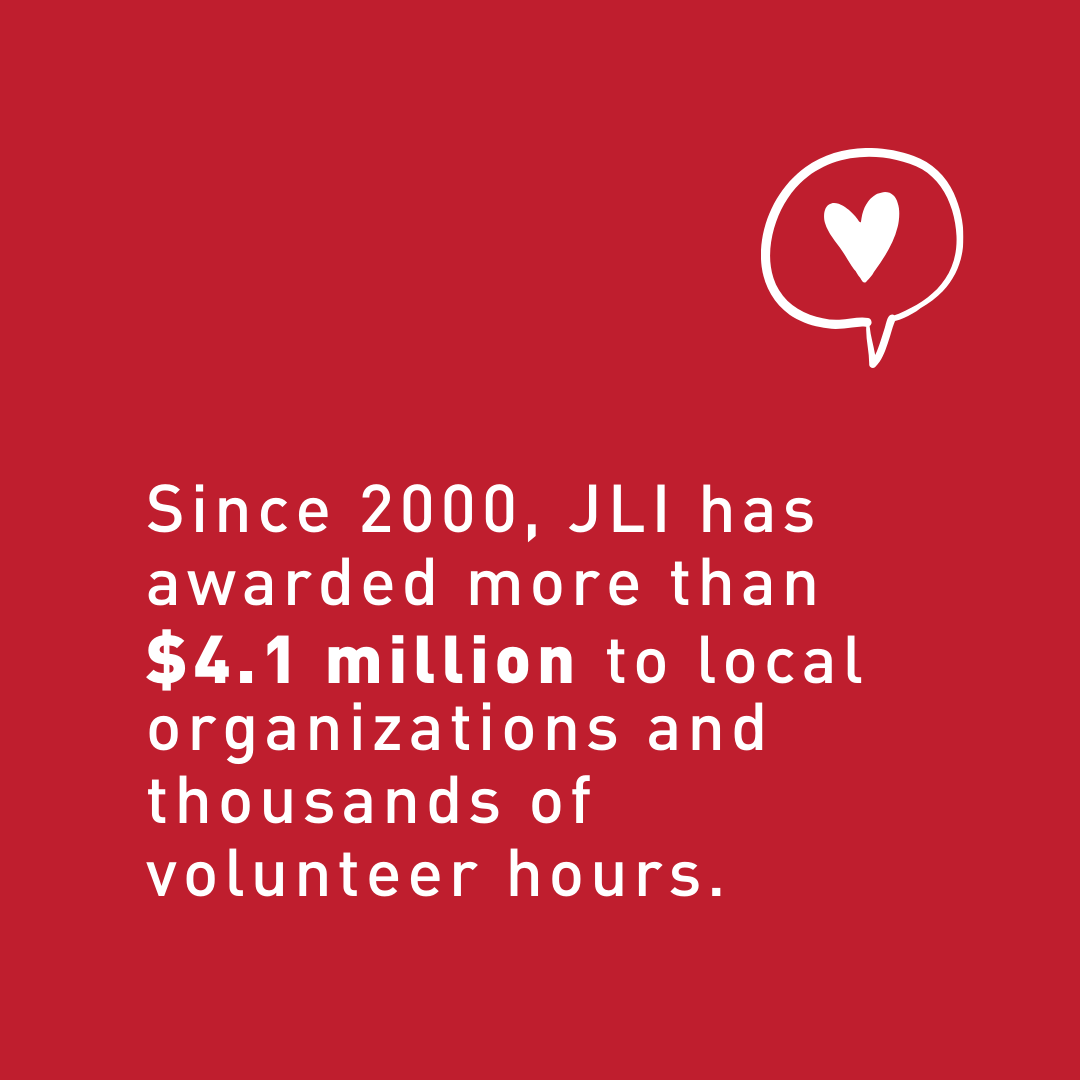 Positive responses were received from members too! "I enjoyed learning about all the great work that organizations are doing that could benefit from one of our grants," said Marci Wilz, current JLI Grants committee chair. "Several representatives had never heard of our grants before and were thinking of new projects they could start with the help of our grant awards." Sharon Bergmann, member of both the JLI Grants and Arts for Learning committees commented that she appreciated "the learning opportunity to meet with the different organizations in the community one-one and learn about their mission and how it could align with JLI." 
As the event preceded the due date for Community Assistance Grant (CAG) applications, it was a great time for attendees to learn how best to position an application. The Grants committee received ten more grant applications in 2019 than in 2018, representing around a 15% increase. 
The CAG $50,000 semi-finalists will be selected by the Grants committee in late October. General Membership will hear presentations from these organizations at the December General Membership Meeting and then select one organization to receive $50,000. The other three organizations will receive $20,000 each. Applicants requesting up to $10,000 will not be required to present.