Join the Junior League of Indianapolis (JLI) as we host the 52nd annual Holiday Mart, our largest annual fundraising event.  Hosted at the Indiana State Fairgrounds, this event helps kick off the holiday shopping season. This year we are excited to bring back our Enchanting Entrepreneurs program, providing young proprietors (ages 5 – 17) the opportunity to run their own businesses, selling their handmade products during part of our event.
Program Overview & Expectations
Apply to Be an Enchanting Entrepreneur
Start the application process by completing the Enchanting Entrepreneurs Application.
Location
Indiana State Fairgrounds
Blue Ribbon Pavilion
1202 E. 38th Street
Indianapolis, IN 46205
www.indianastatefair.com
Showcase Hours For Enchanting Entrepreneurs
Thursday, November 16                6pm – 8pm
**Shoppers Eve
Saturday, November 18                 10am – 2pm
Sunday, November 19                  10am – 2pm
Participation Cost for Enchanting Entrepreneurs
$100 includes the following:
Vending space: 6' x 10' booth (display, table, chairs and floor covering are NOT provided by the JLI)
Admission and Parking:

JLI will provide complimentary entry to one parent or guardian of each entrepreneur, plus one complimentary parking pass.

Advertising:

JLI will include

Enchanting Entrepreneurs

in Holiday Mart social media.
Staffing and adult supervision
Vending space should not be left unattended at any time. Enchanting Entrepreneurs must be supervised by a parent or guardian (18 years or over) at all times. 
Products
 Products must be hand-made, hand-grown, hand-produced, or hand-crafted. Merchants must list all products they wish to sell on the Enchanting Entrepreneurs application. 
Pricing/labeling
Merchants must accurately represent their products to the public with prices and proper labeling. All items must be clearly priced.
Vending space assignment
Vending spaces will be assigned by the JLI. 
Hawking
Merchants are not permitted to "hawk" their products or harass customers in any way. 
Music
The JLI supplies all music and entertainment during the event. No playing of instruments, CDs, digital music, etc. is allowed at vending space. 
Tents/Canopies/Umbrellas
Not permitted.
Vending signage
Each table should contain one sign identifying the "business" name. All product prices must be appropriately and adequately displayed.
Electricity/Wi-Fi
Can be purchased.
---
If you have any questions, please contact us at HMmerchants@jlindy.org. We hope that you will join us at Holiday Mart this year and help make a difference in our community, particularly our new focus area supporting youth in foster and kinship care. 
PHOTO RELEASE
Enchanting Entrepreneurs participants shall permit photographs and video recording of their booths by the JLI representatives. All photographs and video footage shall be the sole property of the JLI and may be used by the JLI in any manner or media without obligation to Merchant. Please be aware that these materials are for the JLI use only and may be used in JLI owned publications, website and social media. Parents who do not want their children photographed should notify the Holiday Mart Chair at holidaymartchair@jlindy.org. 
---
Connect with the Junior League of Indianapolis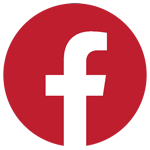 Junior League of Indianapolis (JLI) Holiday Mart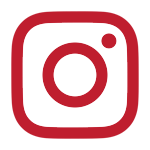 jliholidaymart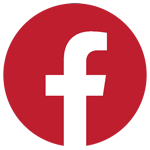 Junior League of Indianapolis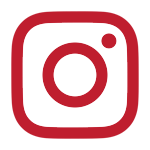 jlindianapolis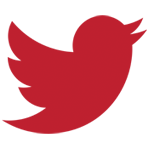 jlindianapolis