Face Mask Tutorial & Live Demonstration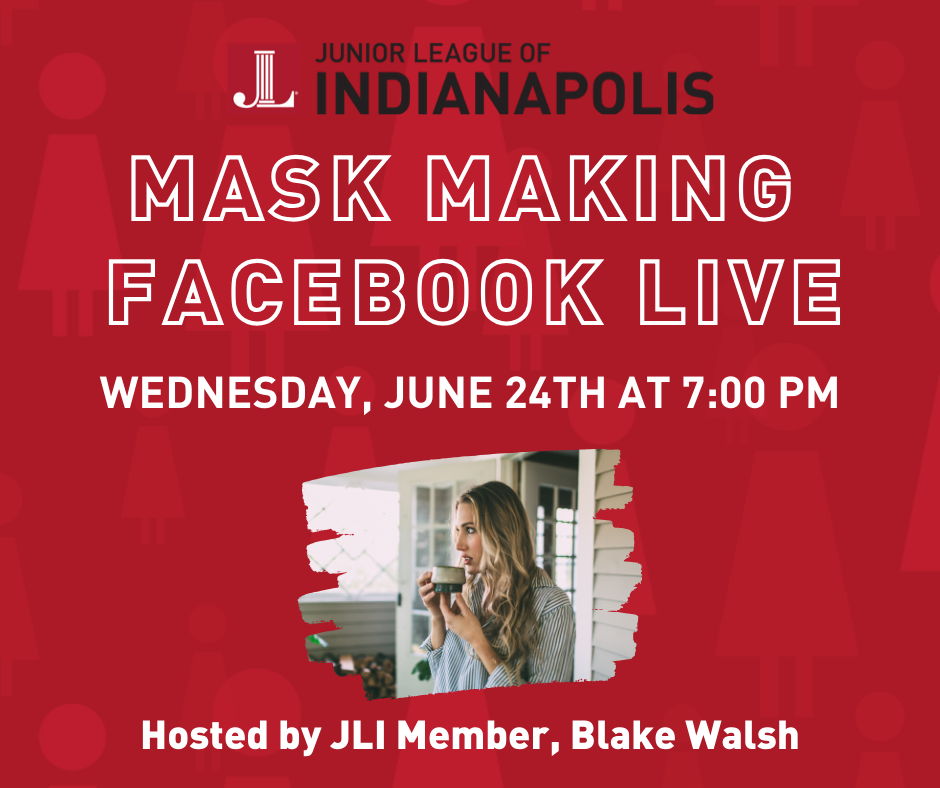 Please join us as JLI member, Blake Walsh, hosts a Facebook Live on our page on Wednesday, June 24th at 7 PM. Blake will be demonstrating how to make a face mask using the hand-sewn face mask tutorial available below.
The JLI is providing mask making training to members, who will be gathering virtually several times to sew masks for Eskenazi Health. Two tutorials have been created by JLI members to share with anyone interested in making face masks. You can download each below.
While the COVID-19 pandemic has hampered the JLI's ability to physically serve in the community, our commitment remains the same. We are promoting voluntarism, developing the potential of women and improving the community through the effective action and leadership of trained volunteers.  In May 2020, JLI contributed $1,000 to the People for Urban Progress (PUP) Indy Mask Project. Funds will support the production of 200 protective fabric masks for community health centers, childcare centers for families of first responders and long-term care facilities.  For more information on the JLI response to COVID-19, please visit our resource page.