Message from President, Patrice Dawson
This has been a tragic week, where we have watched the hurt and anger on display in response to racial injustice in many cities across our country, including here in Indianapolis. As Junior League Leaders, we cannot stay silent and sit on the sidelines watching as our community feels the heaviness of grief.
In the midst of the global COVID-19 pandemic, this week has again raised the veil of racial inequities that are pervasive in our cities and in our countries, seeing racial turmoil unfold in our communities is particularly painful and difficult to witness. As an organization that believes in building better communities and strives for leadership excellence, many of us have asked what we can do.
We can take the time to reach out to another member or friend. Ask her if she's ok, and what she needs. Be willing to have a dialogue about race –  it's not a forbidden subject.  We, as Junior League women strive to be civic leaders in our communities. As such, we should hold ourselves accountable for our own racism. We must do the work. We must be willing to be humiliated and vulnerable. We must speak out and we must be visible. We have to know when to be quiet and listen – and equally important, when to speak up.
We must give support to our African American members – and all members of every race and ethnicity—neighbors, friends, coworkers, partners … and, as the Junior League of Indianapolis, be an authentic ally in this fight for justice. To my fellow African American members: this organization SEES you and HEARS you.
Our commitment to equity and inclusion is as important as ever. The Junior League of Indianapolis is stronger together and refuses to allow division amongst its members.
Sincerely,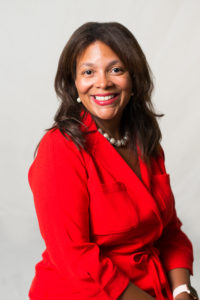 Patrice Dawson
President, Junior League of Indianapolis
2019-2021