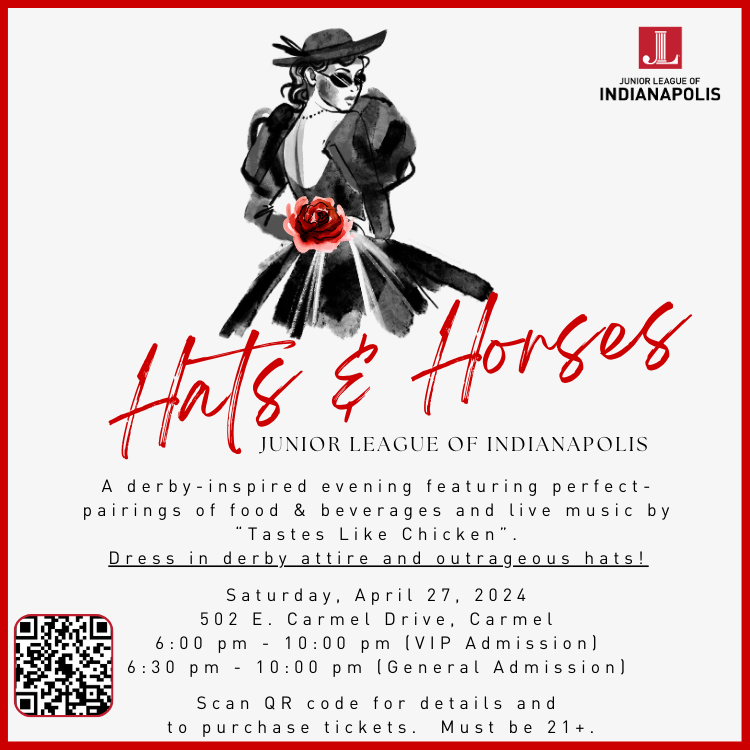 The Junior League of Indianapolis is excited to present our inaugural Hats & Horses Perfect Pairings Fundraiser, which will take place on Saturday, April 27, 2024.  This derby-inspired evening will feature perfect pairings of food & beverage, and live music by "Tastes Like Chicken."  Funds raised will support the JLI's mission, and tickets are available now!
Saturday, April 27, 2024
502 E. Carmel Drive, Carmel
6:00 pm – 10:00 pm (VIP Admission)
6:30 pm – 10:00 pm (General Admission)
Follow Hats & Horses on Facebook & Instagram for event updates!