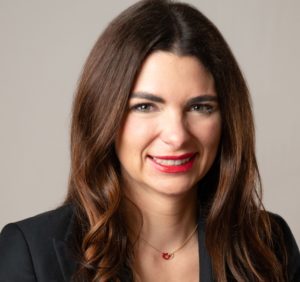 A Message from our President
Welcome to the Junior League of Indianapolis's Centennial Year!
It's a milestone year for the Junior League of Indianapolis. One hundred years have passed since a group of courageous women launched a movement to empower women with the knowledge and opportunity to lead positive change in our city. Serendipitously, we are also celebrating our 50th Holiday Mart at the Indiana State Fairgrounds from November 18-21, 2021. To say this is a milestone year for the Junior League is an understatement.
Today, the Junior League of Indianapolis is an organization of over 700 strong and tenacious women, united by our common interest in building a better community and cultivating the next generation of female civic leaders. Our mission is simple yet powerful: we promote voluntarism, develop the potential of women, and improve our community through the effective action and leadership of trained volunteers. We are on the forefront of key initiatives and advocacy efforts to improve the well-being of women, children, and families in Indianapolis and its surrounding communities.
This past year presented us with unparalleled challenges and change, from a world-wide pandemic, a call for racial justice and equitable treatment for all, job loss, and severe crippling weather, we have experienced an unanticipated impact on our physical, mental and emotional well-being. Through all of this, our Members have been steadfast in their commitment to our community and their passion for service is unwavering. While our programming and events may have looked different because of the pandemic, The Junior League of Indianapolis' Members still volunteered with the same zest. Our Members dedicate tens of thousands of volunteer hours each year, in addition to being pillars of strength and charity in their homes, workplaces, neighborhoods, and broader communities.
I hope you will join me in supporting this network of inspiring women leaders. Whether you choose to make a donation or join our membership, your support will ensure that we continue to strengthen our community impact and development of female civic leaders for another 100 years.
With gratitude,
Stephanie Flittner
2021-2023 President