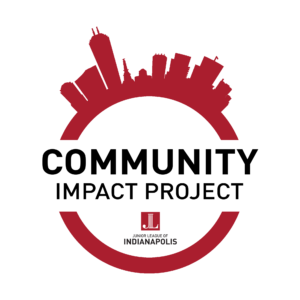 Preparing Students for Academic Success
The Junior League of Indianapolis (JLI) seeks to improve the central Indiana communities where its members live and work.  This occurs through strategic partnerships with organizations whose mission or programs compliment the mission and strategic focus of JLI which is to provide support to organizations preparing students for academic success. The JLI supports community organizations in need of trained volunteers  for existing or planned community programs.
Community projects connect JLI with other nonprofit organizations, where the JLI can provide trained volunteers to the partnering organization.
To be selected, an organization must:
• serve a constituency in Marion or a surrounding county; and,
• propose a program that either compliments the JLI's mission statement or falls within its current community focus area which is preparing students for academic success.
Annually, the JLI invites applications for new community projects; and, one or more project(s) may continue on a renewal basis.  In selecting community projects, JLI membership considers whether a proposed project will: serve a community need, complement the JLI mission, or fall within a specific focus area, and match our volunteers' capabilities and needs.
Volunteer Assistance
Through our Community Impact Project (CIP) Committee, the JLI provides organizations volunteers for single-day events or projects.  JLI volunteers have served at a variety of events with organizations around Indianapolis, often participating in two to three projects a month.  The CIP Committee consists of a group of trained volunteers ready to assist organizations with ongoing programming or a signature event.
Application and Requirements for Community Impact Project
For additional information, please contact Community@JLIndy.org.