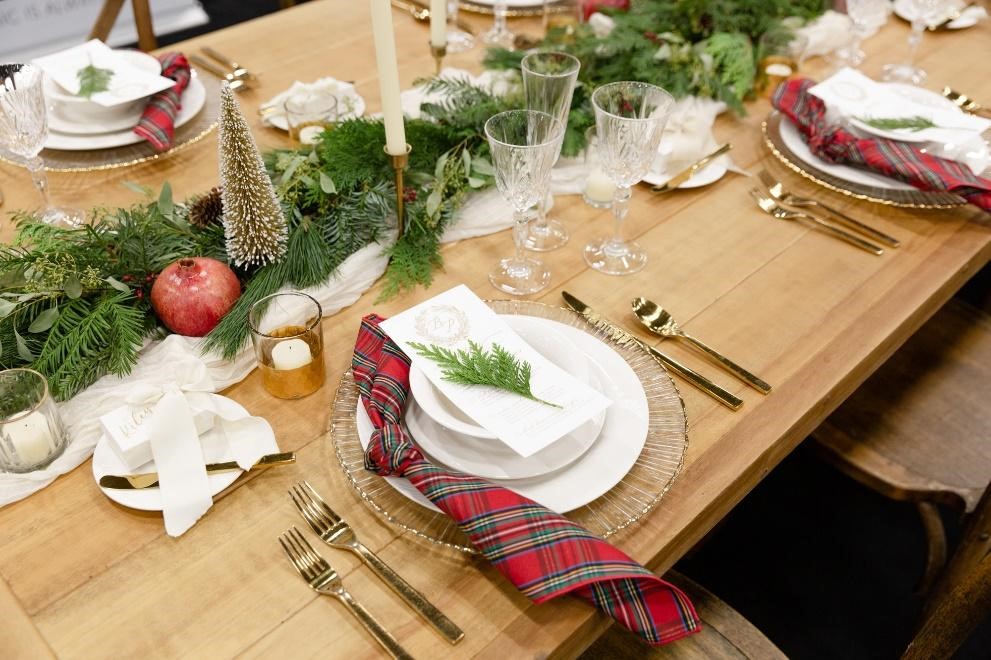 The Junior League of Indianapolis (JLI) is hosting the 51st annual Holiday Mart in November 2022 at the Indiana State Fairgrounds.
JLI is an organization of women committed to promoting voluntarism, developing the potential of women, and improving the community through the effective action and leadership of trained volunteers.
Holiday Mart is the League's largest fundraiser, attracting over 10,000 attendees each year, and raising vital funds for our community projects and programs. Holiday Mart offers a unique shopping experience featuring small business merchants selling everything from clothing, jewelry, and handbags to food, art, and children's items.
Shoppers Eve is our private shopping event kick-off on Thursday evening (11/17/22) from 6pm-10pm. Our shoppers arrive excited to get the first chance to shop our event, while enjoying food, cocktails, music, and festivities. This event marks the beginning of the holiday shopping season for many in Indianapolis.
We are offering a unique opportunity for local food and beverage vendors to showcase their business during Shoppers Eve. JLI is waiving the standard booth rental fees (up to $5,600) to our food and beverage vendors in exchange for your on-site presence and contributions. We ask that you come prepared with bite-sized food samples or wine offerings that best represent your menu.
Participating vendors will receive two (2) general admission tickets (valid Friday, Saturday, or Sunday), as well as recognition as being a JLI and Holiday Mart sponsor on our webpage and event program, and in JLI social media posts. In addition, you are welcome to gain further exposure by providing advertising materials, coupons, gift certificates, or small tokens to go into our famous "Swag Bags" that are provided to all Shoppers Eve attendees upon entrance.
 Managed solely by JLI volunteers, your participation in our event helps make it possible for us to continue serving the community and we thank you for your consideration and support.
 For further information, or if you have questions, please contact us at HMsponsorship@jlindy.org
or Holidaymartchair@jlindy.org.
Event Details for Shoppers Eve
Date: Thursday, November 17, 2022
Time: 6 pm – 10 pm; vendor setup begins at 4pm and must be completed by 5:30 pm
# of guests: Approximately 800
Location: Indiana State Fairgrounds, Blue Ribbon Pavilion, 1202 E. 38th Street, Indianapolis, IN  46205
Indiana State Fairgrounds Requirements
Complete Food Sampling and Beverage/Alcohol Tasting Application (document provided by JLI)
Complete Registration Application for a Temporary Retail Food Establishment (document provided by JLI)
JLI Requirements
Complete In-Kind Donation form (document provided by JLI)
Provide everything to be self-sufficient, including but not limited to food/drink, heating/chilling method, serving utensils and disposables
Staff food station with a minimum of two (2) representatives for the duration of the event